#MorriesRoadTrip Tips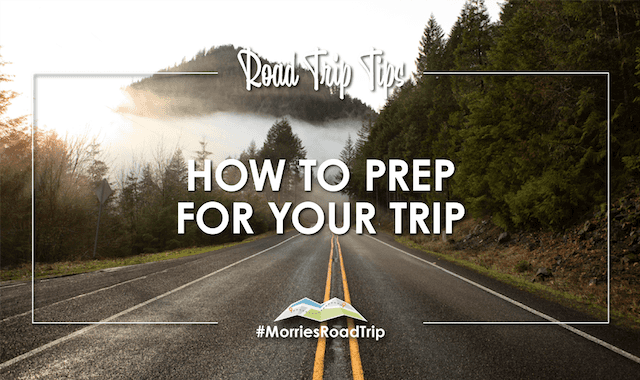 Summer is the perfect time to take a #MorriesRoadTrip, and we want you to be as prepared as possible for your trip! Here are 7 tips and tricks we've learned from our various road trips:
1. Plan a Route in Advance + Fun Stops
If you're traveling somewhere unfamiliar, check out roadtrippers.com beforehand for fun stops to take along your route. It's important to plan stops along the way, why not make them more fun than just an ordinary rest stop or welcome center?
2. Schedule Routine Maintenance Beforehand
Schedule Mazda service at Morrie's Minnetonka Mazda prior to your trip! Make sure your oil, tires, brakes, and wiper blades are up for the challenge of highways, city streets, and everything in between.
3. Keep a Map in the Car
Download the maps for the area you'll be in prior to leaving. This way, you'll know where you are even if you don't have cell service.
4. Have Your Auto Documents in Order
Make sure you have all necessary documents updated, like car insurance, driver's license, registration, or passport. Also make sure these are accessible yet safely tucked away while driving.
5. Pack With Purpose
Load and unload your trunk! Get rid of anything unnecessary for the trip, and put an emergency kit in its spot. Depending on the time of year, include items such as jumper cables, a flashlight, first aid kit, water/snacks, or a blanket.
6. Use Technology to Save on Gas
Download the GasBuddy app prior to leaving so you can always find the best gas prices on the road.
7. Bring Snacks
Load up on snacks for the drive. If you're not sure what to get, check out our blog post with our favorite road trip snacks!
Is your Mazda ready to road trip, but you don't know where to take it? Fear not! We have both day trips and long weekend trips for you.
Before you hit the roads of Minneapolis and beyond, be sure to visit the Morrie's Minnetonka Mazda service center. We'll gladly help you prepare your vehicle for your next adventure.