Free Oil Changes for Health Care Workers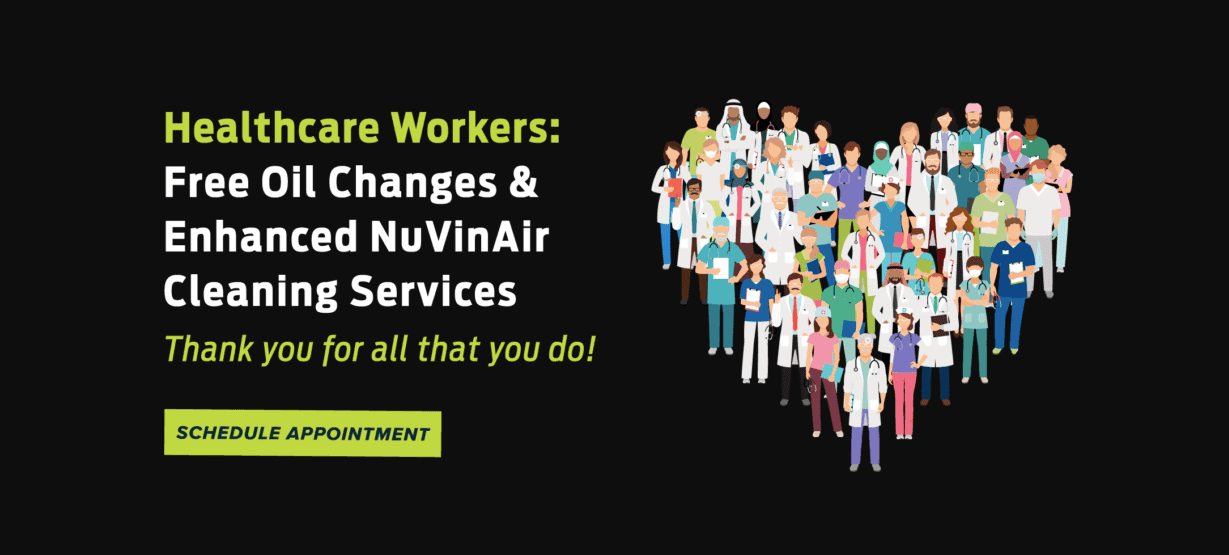 SCHEDULE SERVICE
Is your car, truck, or SUV in need of an oil change? Well, if you're a health care worker, you can get this service done for free here at our Morrie's Minnetonka Mazda dealer! That's right, –– now through May 31st, all healthcare workers can receive a complimentary oil change on all makes and models right here in Minnetonka! Our oil changes take no time at all and are one of the most important services that you can have done for your vehicle to ensure that it continues running properly for years to come!
Free NuVinAir Cleaning Service For First Responders
In addition to our free oil change promotion, to show our gratitude to our courageous first responders, we are providing them with a complimentary NuVinAir vehicle cleaning service! So, you might be wondering; what exactly is NuVinAir? NuVinAir is an extremely innovative and patented cleaning process that deep cleans your vehicle and removes it from any harmful contaminants, odor, and pollutants. The advanced science behind this cleaning process is chlorine dioxide, which is dispelled in a dry, hygienic vapor that travels throughout the inside of your vehicle, reaching places that sprays and wipes simply could not.
Take Advantage of These Promotions Today!
So with all of this being said, if you're a health care worker or a first responder such as a licensed peace officer, firefighter, paramedic, doctor, correctional officer, security counselor, emergency medical technicians, or finally, a nurse or healthcare worker, the time is now to take advantage of these generous promotions! Simply schedule an appointment here at Morrie's Minnetonka Mazda, bring your Health Care Worker or First Responder identification card, and receive these services free of charge!
Learn More From Our Mazda Dealer Near Minneapolis
For complete details regarding this oil change promotion, our NuVinAir cleaning service, or to schedule a service appointment, please don't hesitate to contact us today here at Morrie's Minnetonka Mazda! We'll be looking forward to showing our appreciation to all of our Minneapolis area healthcare workers!
SCHEDULE SERVICE